It's August, but never fear — there's plenty of summer left, and plenty of great cocktails to sip on while the weather stays warm. From fruity to frozen to refreshing to inspired by a cult-favorite TV show from the 1990s (read on!) here's a look at what local cocktail bars have been shaking and stirring this season.
Mix at Sift
Mystic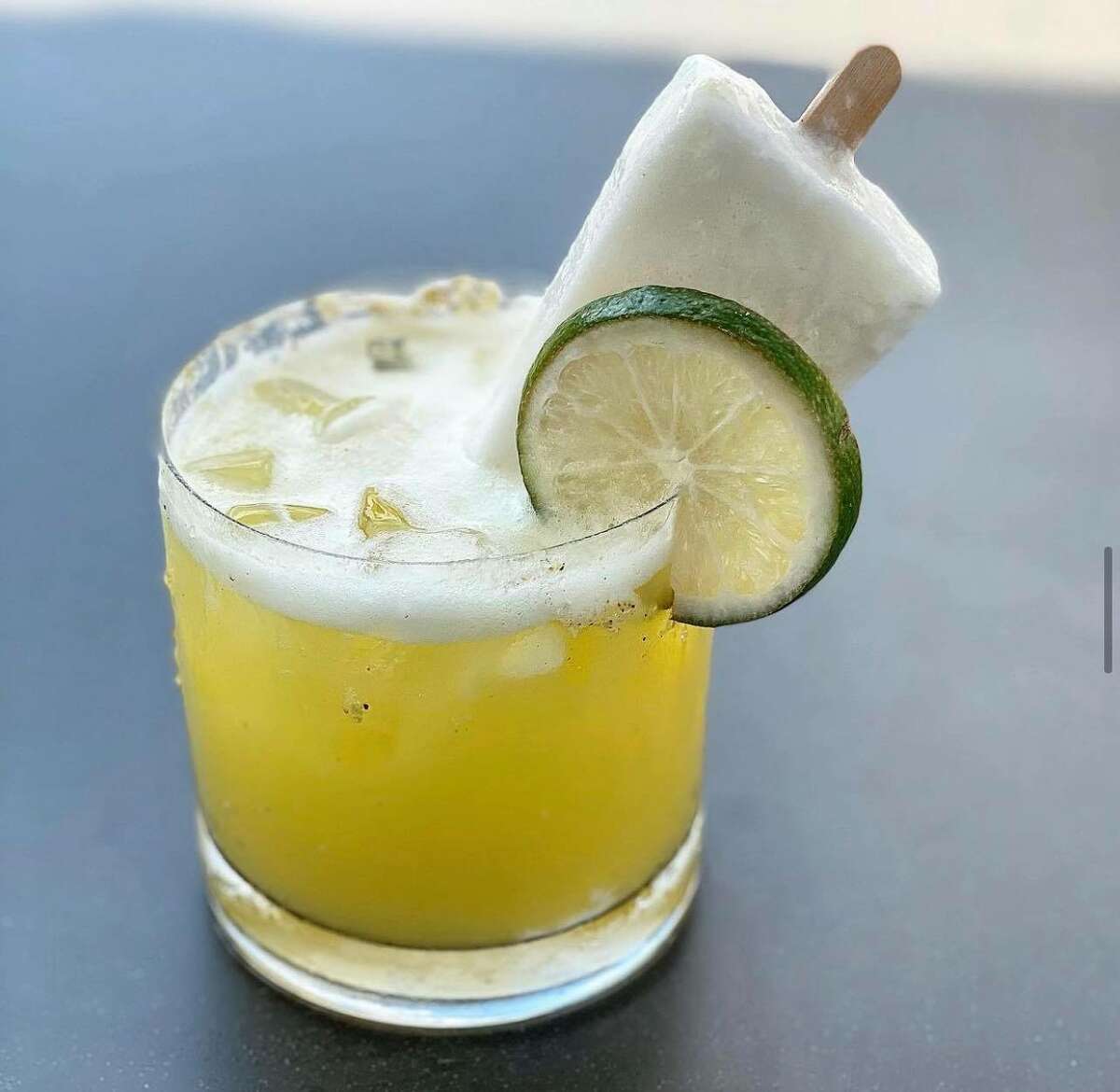 Sift Bake Shop added a rooftop bar to its space two summers ago, introducing savory small plates, stylish desserts and pastry-inspired cocktails along with beer and wine. The Pineapple Express melds sweet and spicy, with habanero Tanteo tequila, pineapple juice, a housemade coconut-vanilla bean popsicle and a chili lime rim.
5 Water St., 860-245-0541, siftbakeshopmystic.com/mix-menu.
Black Rock Social House
Bridgeport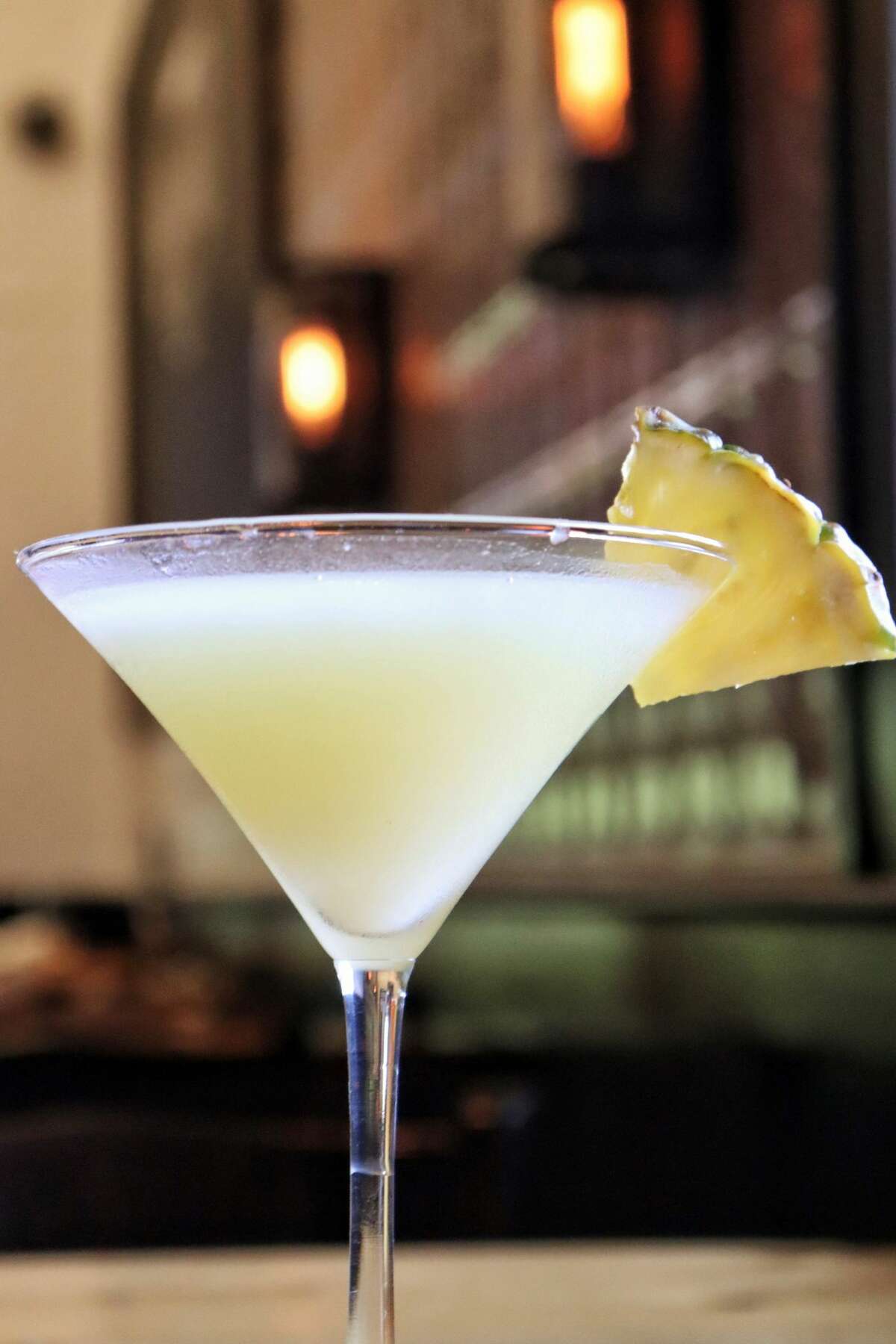 Black Rock Social House's top-selling piña colada martini is simple, with just three ingredients (coconut milk, pineapple juice and Malibu coconut rum) but "OH so good," says owner Mark Turocy.
2895 Fairfield Ave., Bridgeport, 203-549-8333, blackrocksocialhouse.com.

Mecha Noodle Bar
Fairfield, New Haven, Norwalk, Stamford, West Hartford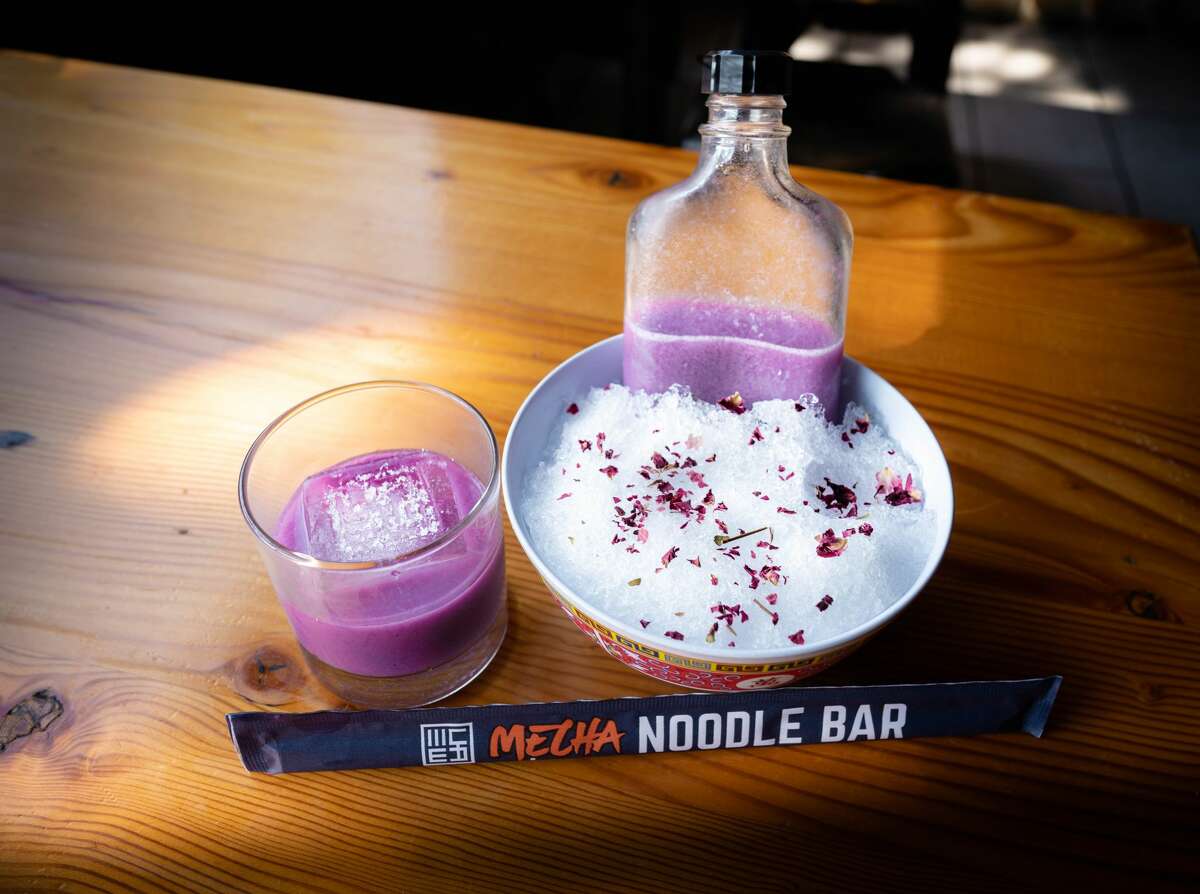 At Mecha, the Love Potion cocktail with shochu (a Japanese distilled spirit,) aphrodisiac syrup and lemon gets its purple color in part from ube, a purple yam native to the Philippines.

"We love shochu at Mecha, specifically Mizu," said Craig Ventrice, manager of operations. "It drinks very soft and silky with a round balance of fresh lemon to counter the sweetness."
Another best-seller is the Smoke Show, with mezcal, reposado, ginger, passionfruit, lime and saline solution.
"We wanted to highlight mezcal in an approachable package that would satisfy a margarita drinker, but still hit the high notes for seasoned mezcal lovers," Ventrice said. "Passionfruit and ginger, with a bit of saline solution makes this a rich, but easy drinking agave cocktail."
High George
New Haven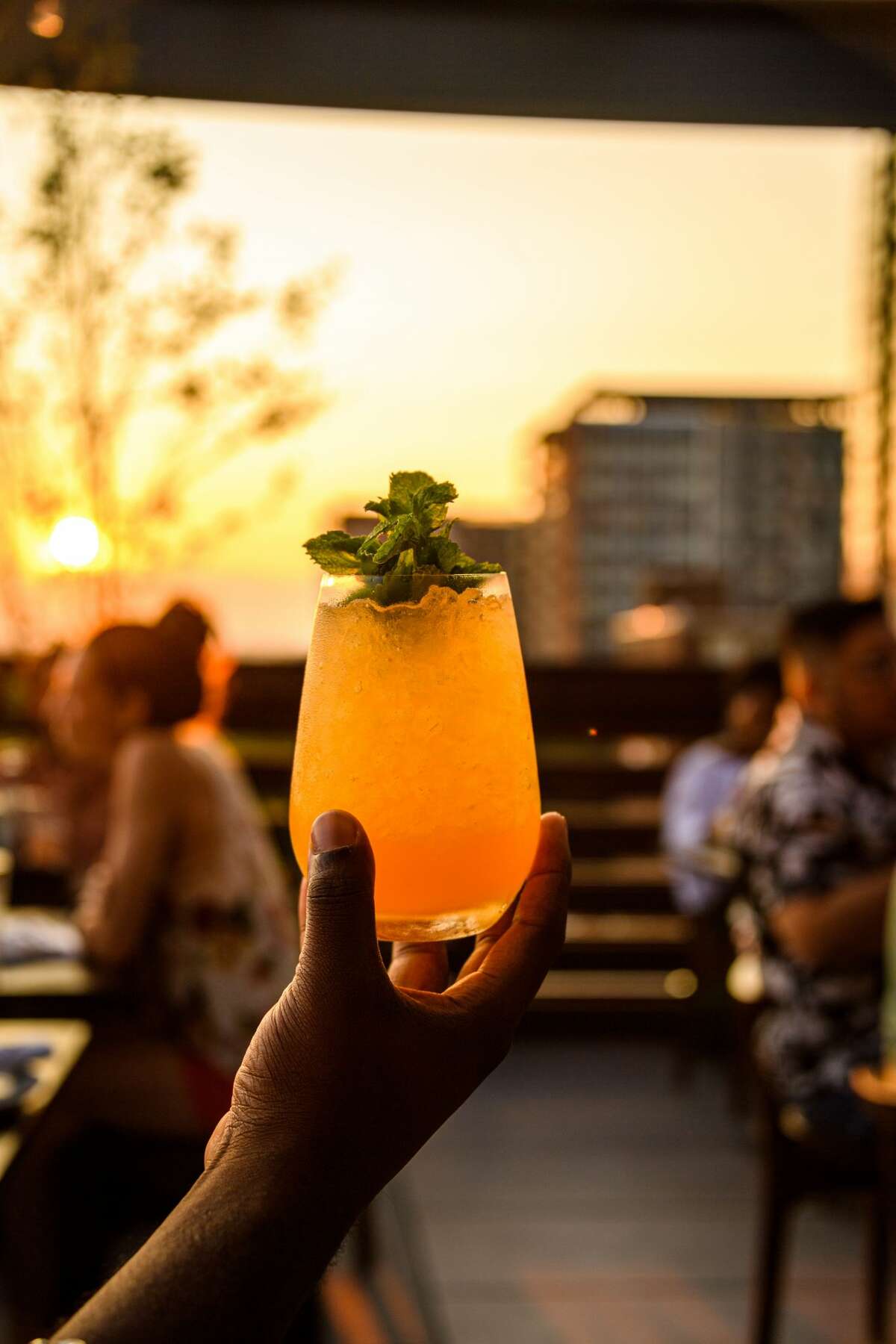 The rooftop bar atop The Blake hotel in New Haven has been serving up a range of summery libations, including a Paloma with Espolon, grapefruit liqueur and Fevertree pink grapefruit soda, and a bourbon peach iced tea with Pinhook rye. The Green Jolene, a unique vegetal cocktail, incorporates sugar snap pea syrup with Tito's vodka, Midori melon liqueur, lime and prosecco.
9 High St., 203-390-5192, highgeorge.com.
Mariposa Taqueria
Danbury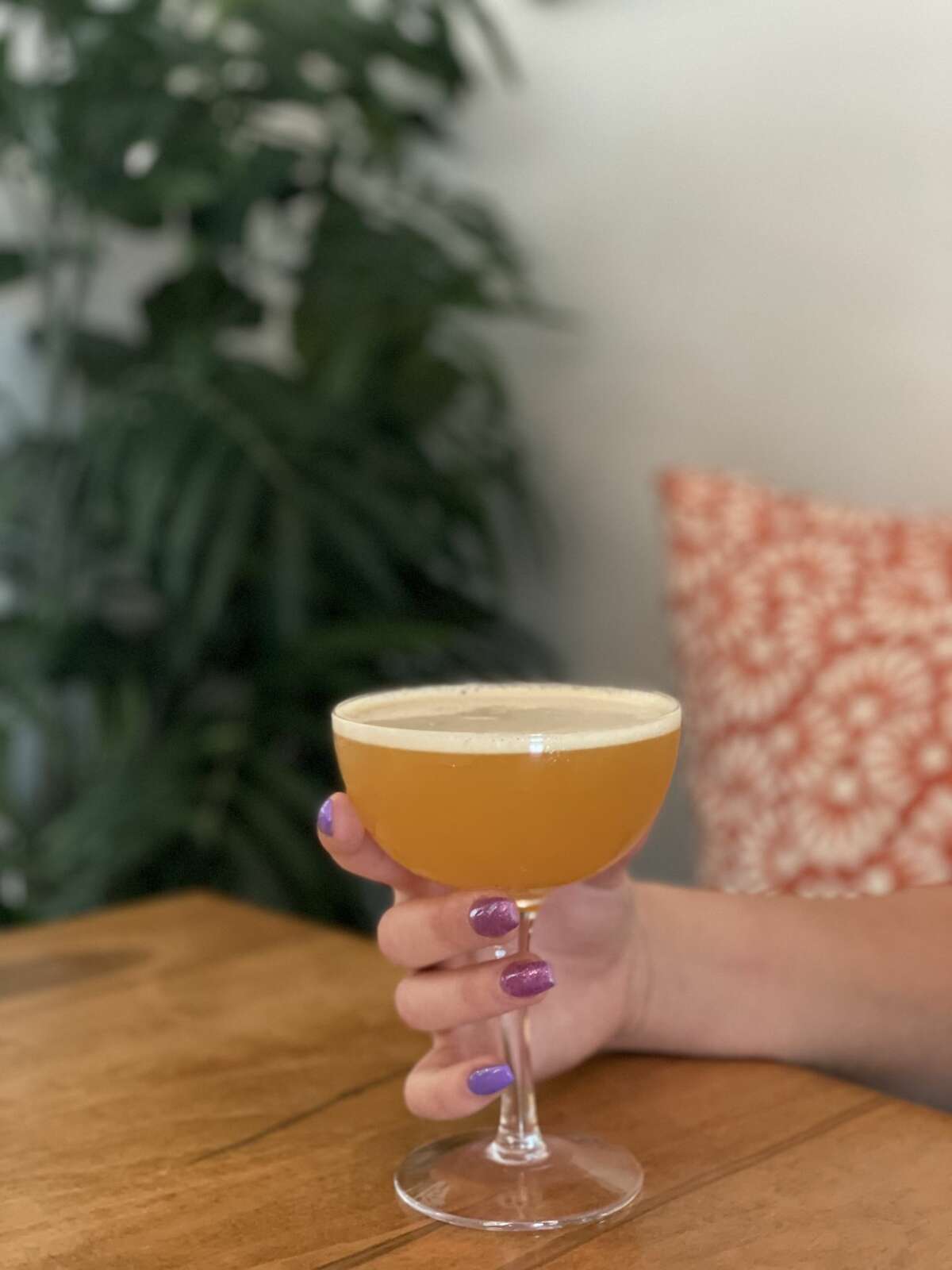 Mariposa's Sam Reyes says the Sting like a Bee, with pisco, bourbon, passionfruit, vanilla, honey, lemon, habanero bitters, has been a best-seller since the Danbury restaurant, formerly Mezón Tapas Bar, switched concepts.
"Pisco and bourbon are front and center in this balanced sour that is full of flavors. Many people aren't familiar with pisco and fear whiskey, but delivered in the right way can be for everyone," he said. "Using proven flavor combinations such as passion and vanilla open the door for the spirits to take your taste buds on a rollercoaster ride of flavor."
Another best-seller is the Oaxaca Sunrise, with spicy mezcal, cachaca, corn, mango, lemon and spicy Jamaica bitters.
"It's a great representation of how we like to tie everything back to Latin traditions," Reyes said. "The corn comes in the form of an elote (Mexican street corn) syrup combined with mangos, another Mexican treat often enjoyed with some heat. We took these different flavors and put them in a classic package people would recognize: the Tequila Sunrise.)
56 Mill Plain Road, 203-748-0875, mariposataqueria.com.
The Wheel
Stamford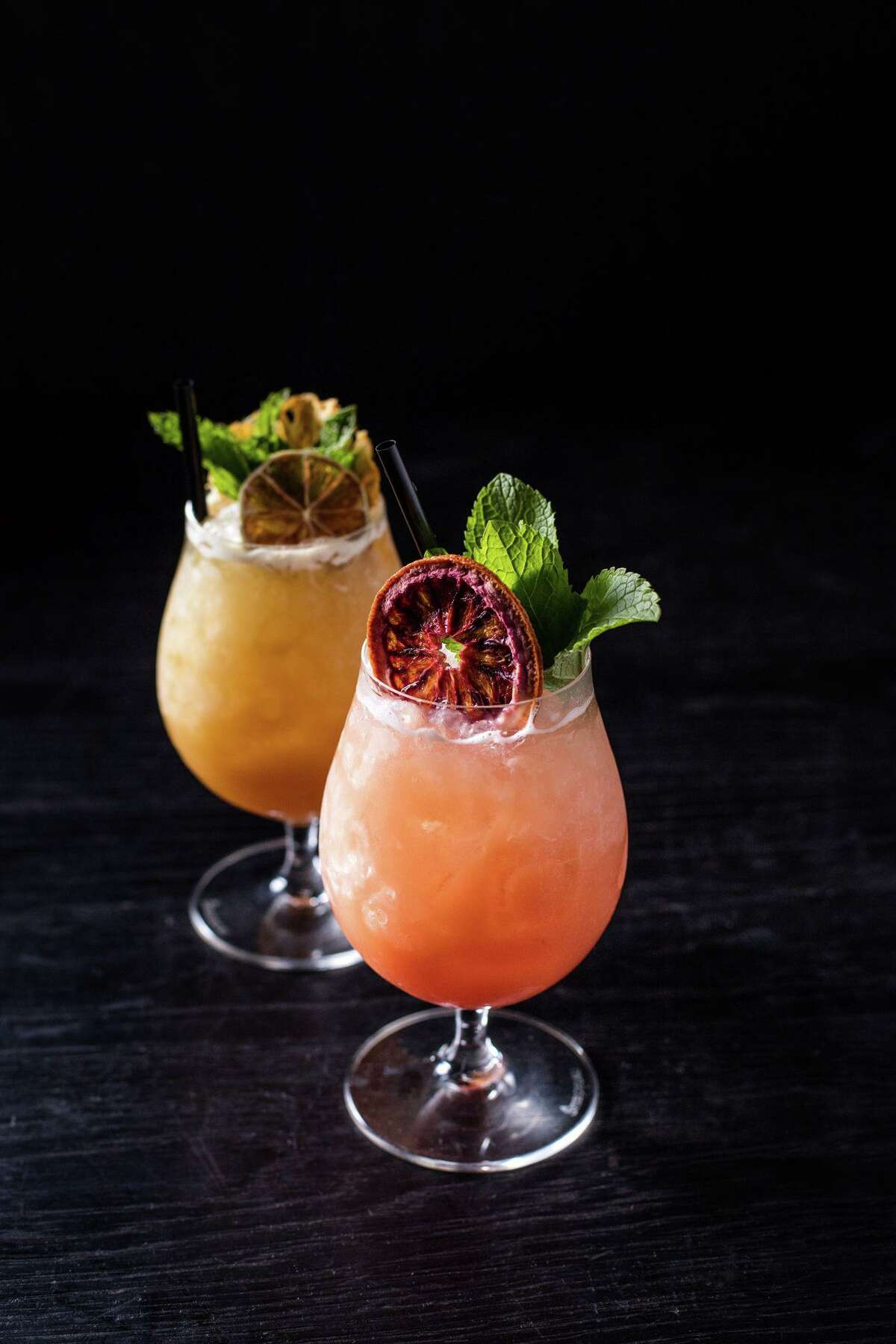 Open since late June, The Wheel is the culinary centerpiece of The Village, Stamford's new indoor/outdoor premium waterfront campus featuring office space, private event venues and an outpost of Cisco Brewers. Beverage director Kyle Tran's cocktail menu represents classics, like a Paloma and rum-based Jungle Bird, along with signatures: an Andalusian gin and tonic, a Tamarindo Daisy with coconut-washed Bulleit bourbon, and an elderflower spritz with Ketel One cucumber and yuzu soda. The restaurant also offers a full selection of Cisco draft beers.
4 Star Point, 475-270-1300, thevillagewheel.com.
Ordinary
New Haven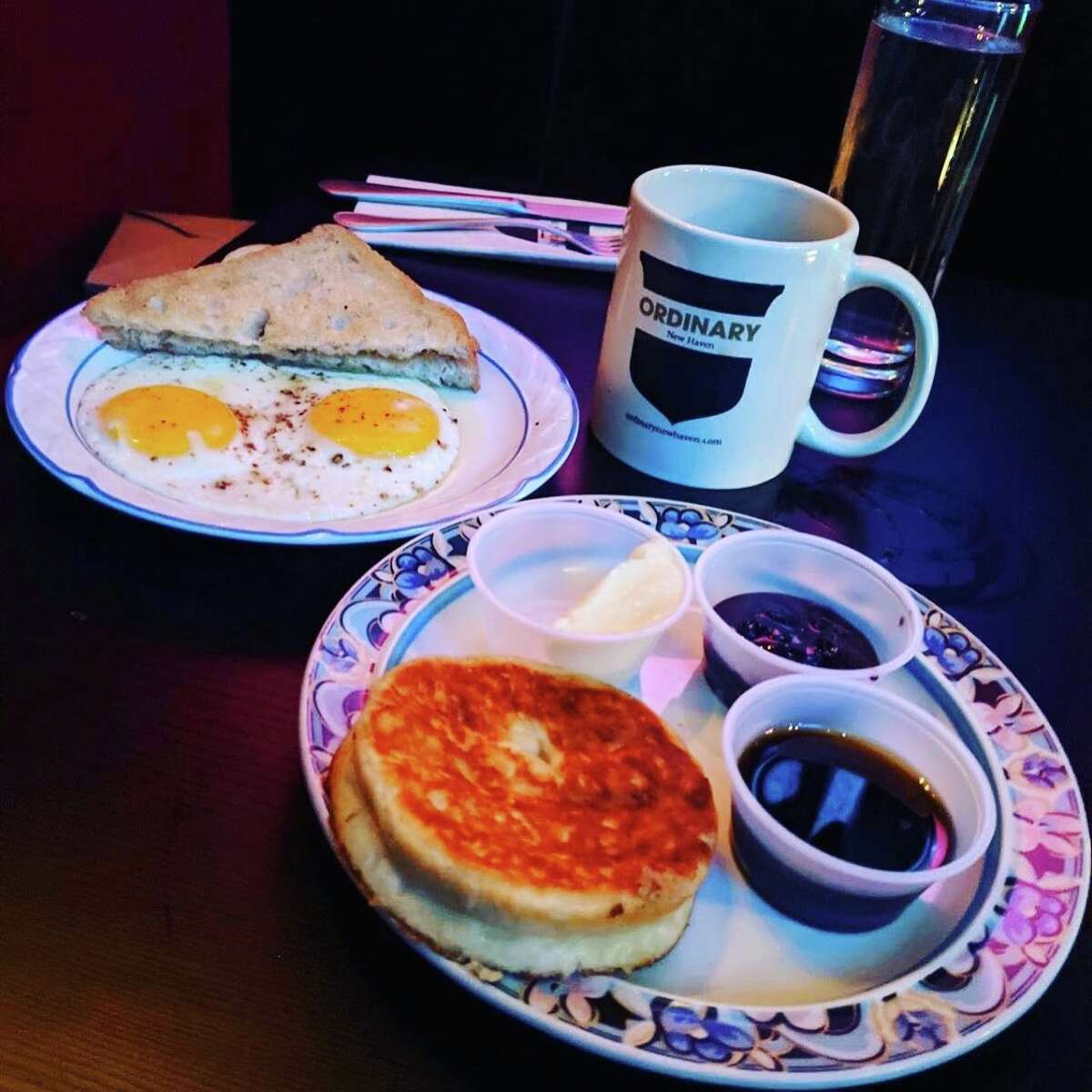 Ordinary's summer pop-up whisks guests away to the Pacific Northwest – Twin Peaks, Washington, to be exact. In honor of the 1990 cult-favorite TV drama, which enjoyed a 2017 revival, the New Haven cocktail bar features drink specials inspired by the show. The Damn Fine Coffee includes decaf cold brew spiked with Espolon reposado tequila, averna amaro and local Swords into Plowshares honey, and it's also part of a breakfast-for-dinner special on Wednesdays with pancakes, eggs and bourbon maple syrup.
990 Chapel St., 203-907-0238, ordinarynewhaven.com.
Kokomo's Restaurant
Old Lyme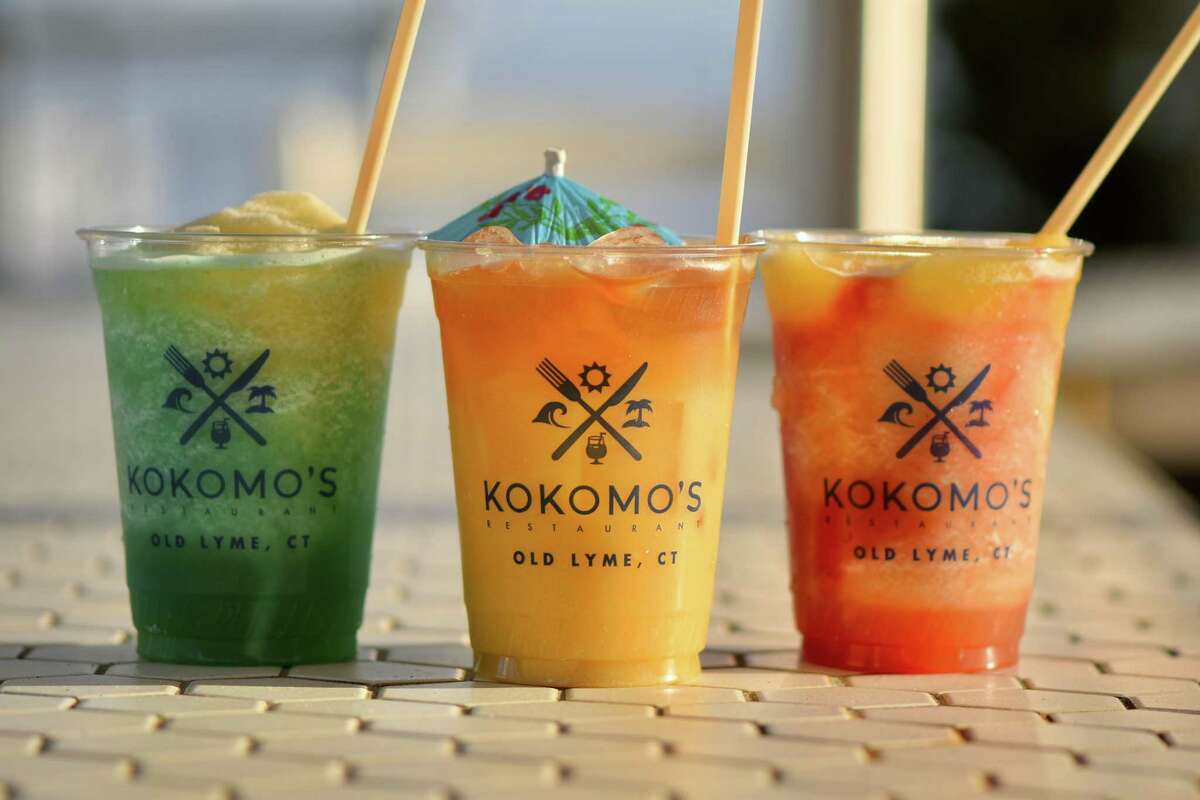 Kokomo's beachfront setting naturally calls for a wide variety of tropical drinks: "ultimate margaritas" served in a shaker, mules, mai tais, rum punch, daiquiris and a "mezcalita de piña" with mezcal, pineapple, triple sec and jalapeño-cilantro lime juice. Martinis are named for lyrics from the restaurant's namesake song by the Beach Boys.
88 Hartford Ave., 860-390-6403, kokomosrestaurant.com.
The Place 2 Be
Hartford and West Hartford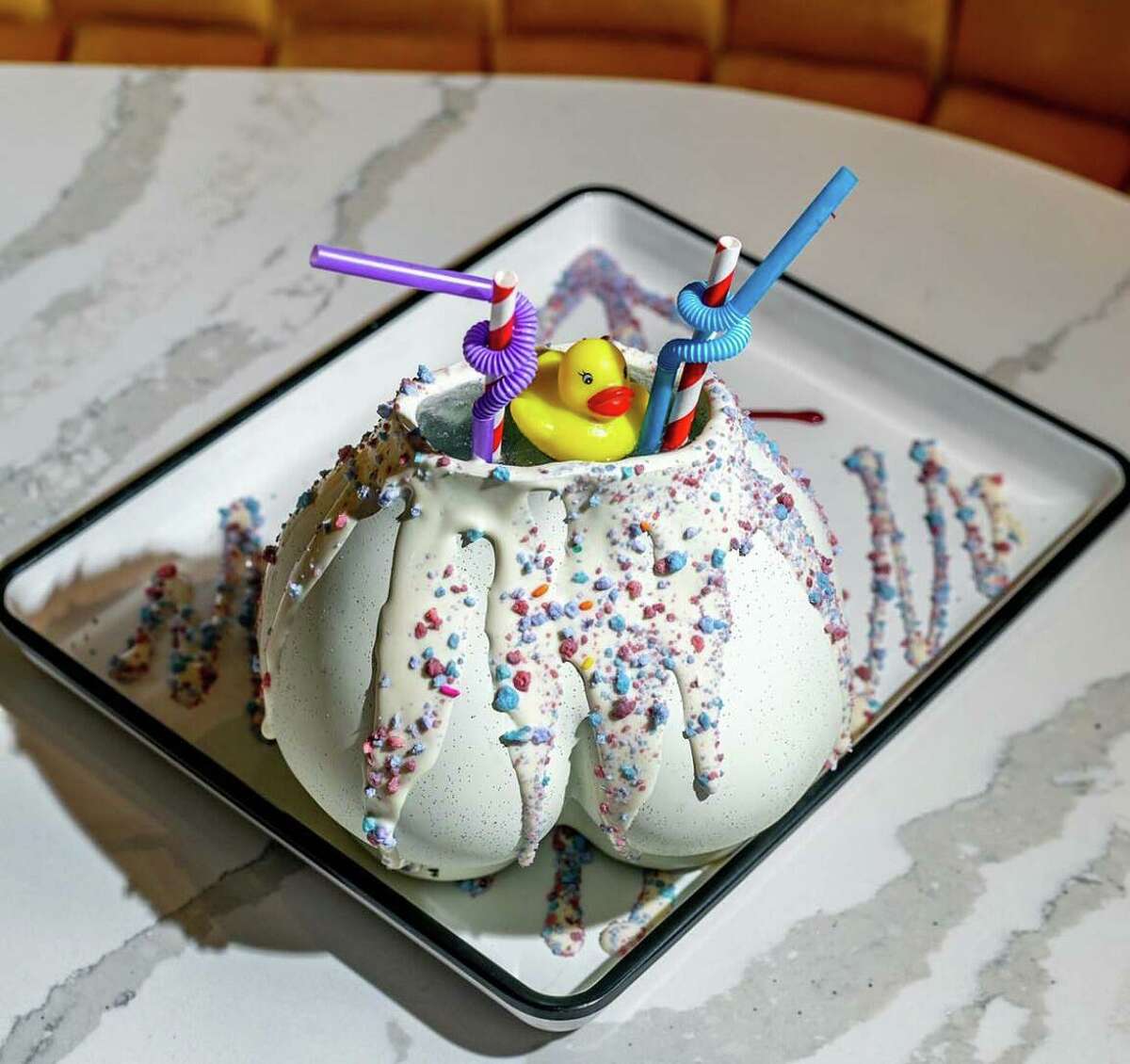 The Place 2 Be has embraced particularly cheeky branding at the newest location, which opened in June and took over the space formerly occupied by The Cook & the Bear. While its "go bottomless" tagline refers in part to unlimited refills on mimosas and bellinis, it has another connotation at the West Hartford restaurant. A black-and-white mural of derrieres adorns the bathroom wall, and the "Booty Call" large-format cocktail, with tequila and blue raspberry, is served in a vessel shaped like a rear end.
Other large-format drinks, intended for sharing, include a "Drink My Bathwater" with sangria, rosé and prosecco and tiny rubber duckies served in a small ceramic bathtub, decorated with dessert sauces and cotton candy puffs. The "Big Ass Mimosa," with two full bottles of sparkling wine and your choice of juice or flavor, arrives in a giant champagne glass with straws, fruit and more rubber duckies. place2bect.com.
TJ's Burritos
East Granby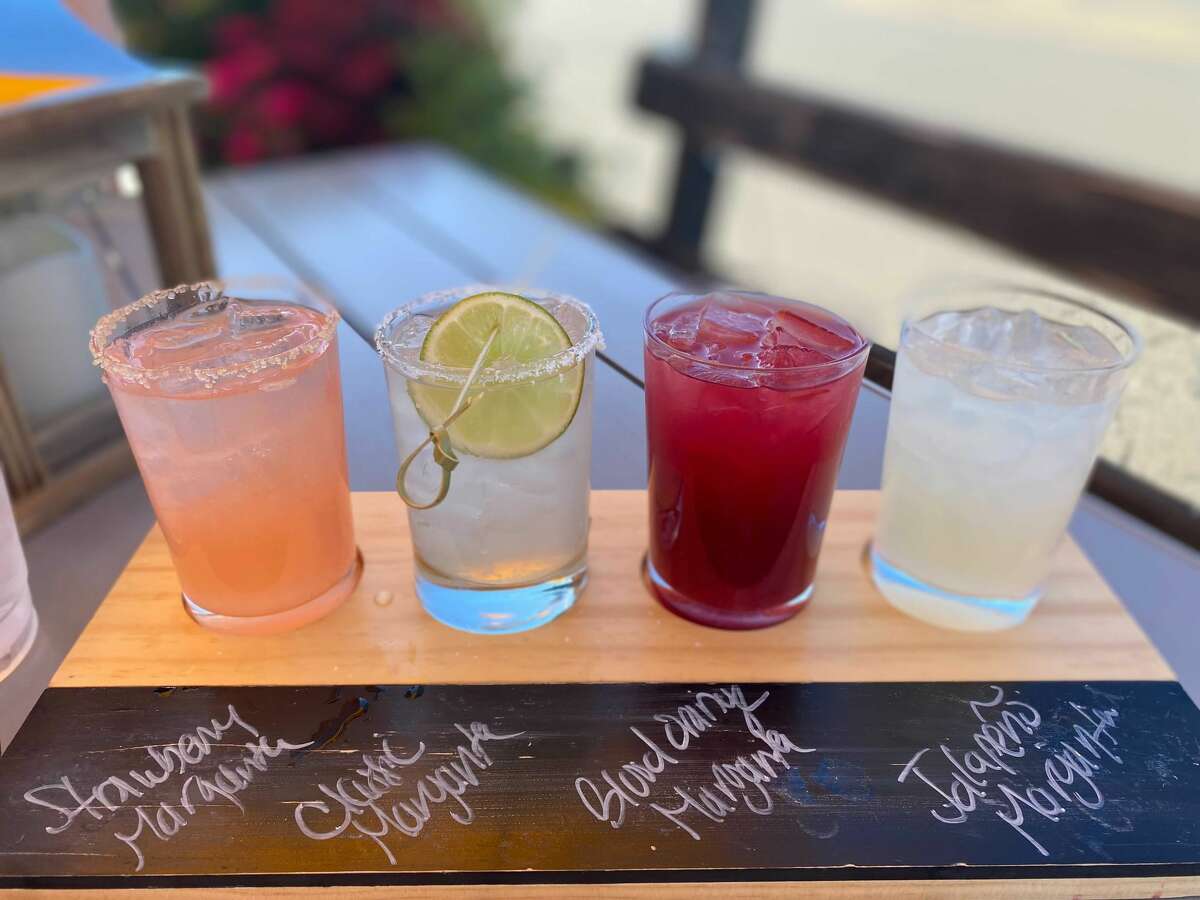 TJ's, just a few miles from Bradley International Airport, offers a full list of beer, wine, cocktails and other beverages, and even drink flights: four taster portions of classic and flavored margaritas, or hard lemonades and mojitos. A recent margarita flight offered flavors like strawberry, jalapeño and blood orange.
3 Turkey Hills Road, 860-413-3473, tjsburritos.com.